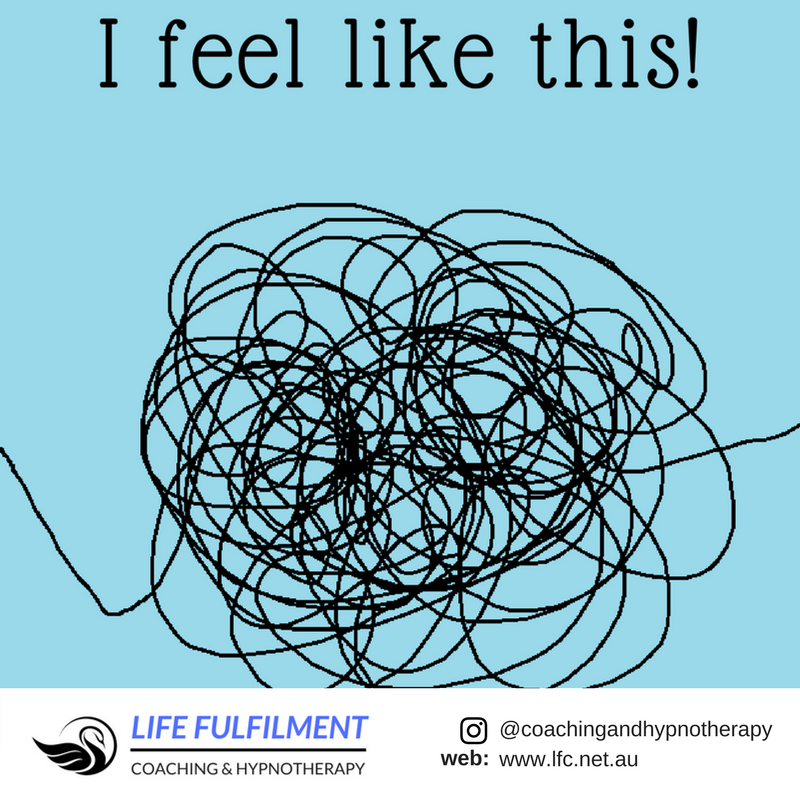 Ok so some days we just feel like crap and can't really pinpoint why. We all have ups & downs.
But I'm talking about those days when it all just feels too hard, consuming, like your drowning.
From my experience, this feeling can usually be attributed to one or more of the following.  Do you know why I know this? Because I've felt like crap many times in my life and through experience I have learnt to check in on:
Negative Self Talk
Stop with your negative self-talk. When something crappy happens, it's easy to get on the "I'm stupid" or "I'll never be good enough" wagon.
Be kind to yourself and turn that negative talk into positive talk. Get it down on paper, cross out the negative and repeat the opposite (the positive). Keep repeating till that inner crappy feeling starts to subside.
Lack of Sleep
Not enough sleep or broken sleep can affect you more than you realise. Not just health wise, but in your relationships. You'll become impatient with yourself and others, you'll make poor decisions.
Poor Diet
Low in energy, health being challenged, not getting enough enjoyment out of life – you are what you eat!  Not eating well and being aware of what you are putting in your body to fuel yourself ONLY affects you and your loved ones.
Lack of Fitness
Exercise is not only good for your body, but excellent for your mind.
The endorphins released when exercising is better than any chocolate for immediate and long term satisfaction.
Not enough Downtime or ME time
You need to get away, take your mind off work and the responsibilities at home, and relax.  Relaxation might just be resting out in the sunshine (remember slip, slop, slap), or maybe doing other activities and hobbies that bring you enjoyment.
Getting out in nature or rugging up with a good book (you've been meaning to read) – it's YOUR time.
Even if you live to work – downtime is essential to a balanced and happy life.
Your Priorities are out of order
Life's not happening the way you want – no shit! Take a step back and have a good look at what you are doing.
This is such a big one that you don't even realise is affecting the every minute and hour of your day.
When you are always juggling a million things, of course you're going to feel like crap.
Is multi-tasking really getting more things done or just loading you up?
Having a list in order of importance/urgency, but let's get real about what is really urgent or even important.
Sometimes less is best!
Lack of laughter
If you're feeling like crap, I wonder how long it's been since you had a really good laugh.
Dad jokes, kids jokes, animal videos, babies laughing – whatever it is that tickles your fancy!!
Not enough human connection
Feeling isolated?  Even with people around you!
Take responsibility for your connections or lack there of.  Meet-up groups, hobbies, it just takes a smile and one person to start a conversation.
Hanging out with the wrong people
Having said the above, maybe isolation is not your problem, maybe being surrounded by the wrong people is more the issue!
Overly negative people, people who constantly want to have an opinion on your life.  If the connection is not making you feel good – how supportive of your health is that really?
Not doing what you should be doing
You know that constant niggling feeling that you are just not living your life's purpose.
Having trouble getting up in the morning or not being able to focus.  Maybe you get bored or distracted often.
Listen to that message your mind and body is trying to tell you.
Getting back to what it is that really makes your heart sing – you know what it is!  If you don't you can get support to find that out.  Click to contact me!
When all else fails – Surrender your CRAP!!
Write, journal, get it all out on paper.  Whilst is it mulling around in your head it becomes overwhelming.  Get it out of your head, and get it on paper.